Orthopaedic surgery is the branch of surgery concerned with conditions involving the musculoskeletal system. Orthopaedic surgeons use both surgical and nonsurgical means to treat musculoskeletal trauma, spine diseases, sports injuries, degenerative diseases, infections, tumor, and congenital disorders.
Orthopaedics is a branch of medicine that focuses on the care of the musculoskeletal system. This system is made up of muscles and bones, as well as joints, ligaments, and tendons.
Orthopaedic is a branch of medicine that focuses on the care of the skeletal system and its interconnecting parts. These parts include the:
bones
muscles
joints
tendons
ligaments
Neurological symptoms are symptoms caused by or occurring in, the nervous system. The nervous system consists of two anatomic parts. The central nervous system, which includes the brain and spinal cord, acts as a central processing station. The peripheral nervous system transmits sensory information between the muscles, tissues and nerves in the rest of the body to the brain. When these connections are disrupted, neurological symptoms occur.
5 Common Neurological Disorders and How to Identify Them
Headache
Stroke
Seizures
Parkinson's Disease
Dementia
Cardiorespiratory is an area of physiotherapy that specialises in the prevention, rehabilitation, and compensation of clients with diseases and injuries in the heart and lungs. These conditions may manifest themselves as shortness of breath, persistent cough, increased work of breathing or the reduced ability to exercise.
Common cardiorespiratory conditions include:
Chronic Obstructive Pulmonary Disease (COPD)
Asthma
Bronchiectasis
Bronchitis
Emphysema
Congestive Cardiac Failure (CCF)
Respiratory Infections, i.e. Pneumonia
Hypertension
Peripheral Vascular Disease
Angina
Heart Attack (MI)
Heart or lung injury or surgery
We have the education and experience to work with patients from all walks of life. The patient uses physical activity to establish long-term wellness, improved daily performance, and recovery from injury or chronic pain issues.
Using exercise, patients prevent the onset of many common health issues. We help diagnose and treat many injuries and illnesses. We obtain an education in disciplines related to physical health.
Joint-related injuries such as sprains and strains can be evaluated and treated by us. Injuries are common in many sports, and sports we help patients recover from these and other knee injuries.
We will treat these and other common issues while helping you achieve better results from your health care plan.
We offer information, treatment and strategies to help women cope with physical changes during their pregnancy and up to three months after the birth of their baby.
We provide antenatal education for women and their support people on topics including:
back care
pelvic floor exercise
relaxation techniques
skills for labour and postnatal rehabilitation
Treatment for selected musculoskeletal and other conditions associated with pregnancy (including carpal tunnel syndrome, pelvic/back pain and incontinence) is available for inpatients and outpatients with a referral.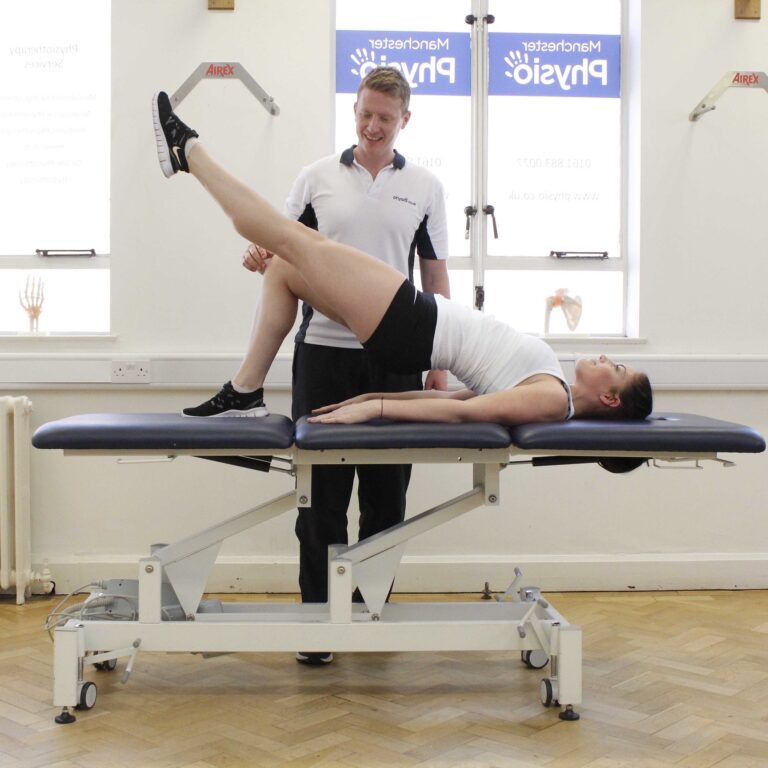 Post-operative physiotherapy is the key to a patient's recovery. This surgery rehabilitation therapy is vital to restoring body strength, motility, and full joint movement & functionality. After undergoing any major surgery such as cardiac surgery, cancer prevention surgery, or orthopaedic surgery, physical therapy becomes an absolute requirement. Surgeons highly recommend rehab physical therapy since it can hasten the post-operative recovery as well as reduce any swelling that follows the initial injury. 
We plan the sessions and exercise programs depending on the different phases of healing and the progress of the patient.
Interferential therapy employs medium frequency currents used in 2 or 4-pole configurations to produce a low-frequency stimulation effect. In order to overcome the skin impedance, a larger voltage has to be used to achieve the desired current, resulting in a more uncomfortable treatment for the patient. In addition, the penetration depth of these currents is poor and in part is limited by the discomfort to the patient.
Sound is mechanical vibration. The human ear responds to these vibrations in the range of 20 Hz to 20 kHz. Sound above 20 kHz is called ultrasound. Therapeutic ultrasound is sound in the range of 500 kHz to 5 MHz.  Sound waves are produced by some disturbance in a material medium causing the particles or molecules of the medium to vibrate. For this reason, the sound will not pass through a vacuum.
shortwave therapy is normally applied at a level that produces detectable heating and the benefits are those associated with the heating effect – encouragement of healing, pain relief, reduction of muscle spasm, increase in mobility etc.
We plan therapeutic exercises for an individual. These therapeutic exercises help the patients in improving their physical fitness, prevent any impairment in the body, reduce the health related risk, and make the person healthy.
We plan the exercises according to the condition of the patient. They start by listening to the problem of the patient, check the past and present medical history, examine the patient properly, and then make a provisional diagnosis. According to this provisional diagnosis, we plan a treatment procedure.
REACHABLE BY PHONE On +91 8983095834
 Morning: 10:30 – 01.00 pm / Evening: 06:00 – 08.30 pm | Sunday by Appointment
Online Consultation Available
Outside of these times, please send us an inquiry using the form, we will call you back.